All-In -One

Space Saving

Naturally Antibacterial

Straining (Hands-free)

Microwavable

Dishwasher Safe Containers
TIDYBOARD
Cutting Your Prep and Clean Up Time in Half
TidyBoard keeps you organized and your kitchen clean. Never worry about where to put scraps or discarded produce — keep your space clean and orderly with TidyBoard's silicone containers.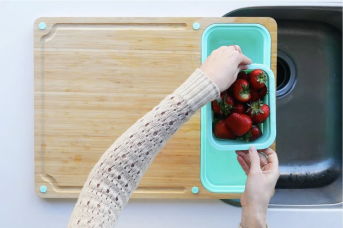 CLEAN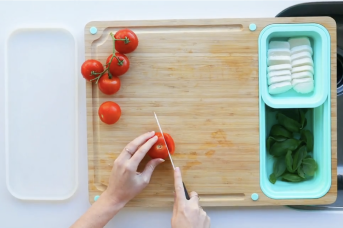 CUT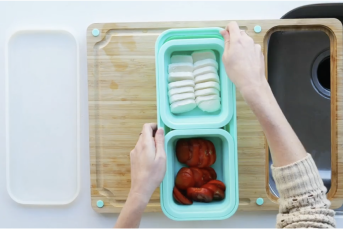 STORE
What Our Customers Are Saying
The board system is fantastic but what's even better is their customer service! They respond quickly and are super helpful. I highly recommend this company and product.
Love this cutting board and it's many configurations for storing food as you chop. The smaller containers with lids are great for going directly into refrigerator and an added bonus is the system is attractive enough to leave on the counter!
We love it. Especially the collapsible silicone containers. Very clever. Also your customer service is second to none!
TIDYBOARD Meal Prep System

30 DAY MONEY BACK GUARANTEE

I YEAR WARRANTY

FREE USA SHIPPING
Engineered To Stay Balanced
The TidyBoard was mindfully influenced by math and physics. Our board is engineered as a lever to stay steady even with a heavy load in the containers.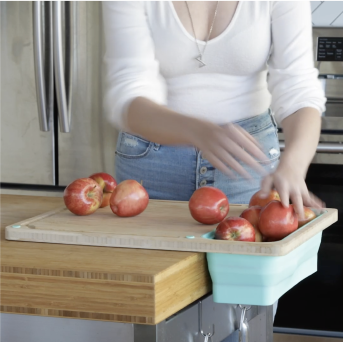 Perfect For Small Spaces
The hanging design and collapsible containers maximize countertop space and make food prep fast and fun! By hanging off the edge of the countertop or over the sink, TidyBoard utilizes previously unused space.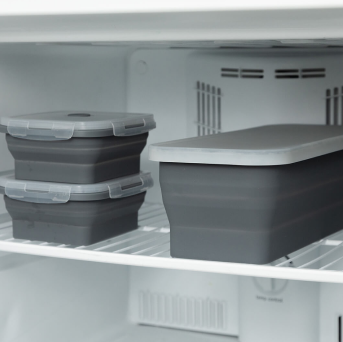 With Tidy Board VS Without
We've all experienced the cluttered counter and prepped foods mixed with food waste. See the difference TidyBoard makes. Say goodbye to chaotic cooking and welcome spick and span prep.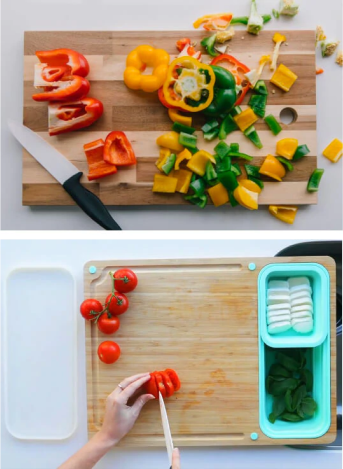 Eco-Friendly, High Quality Materials
The lightweight 4 lbs of the bamboo wood wont dull knives, harbor bacteria, or absorb unwanted flavors and odors. The containers are constructed out of BPA-free Food Grade Silicone and are microwave friendly, convenient for storage and organization.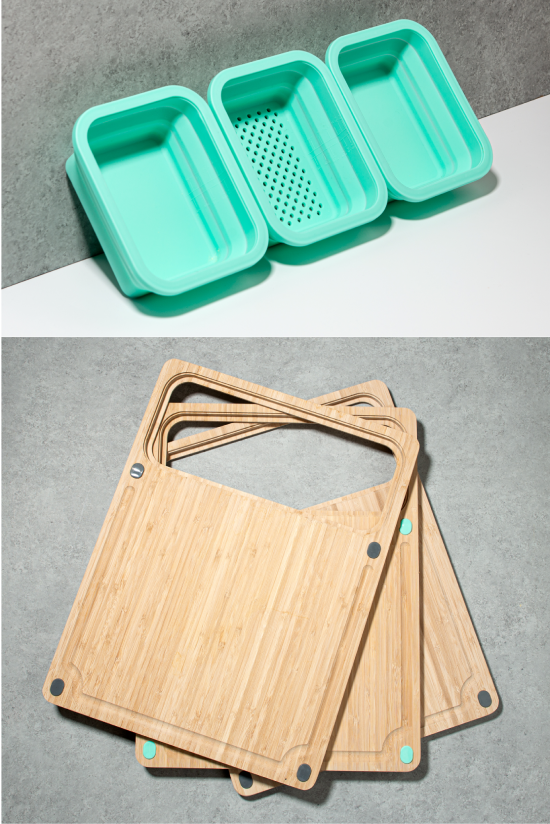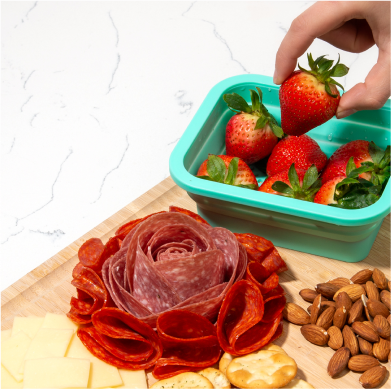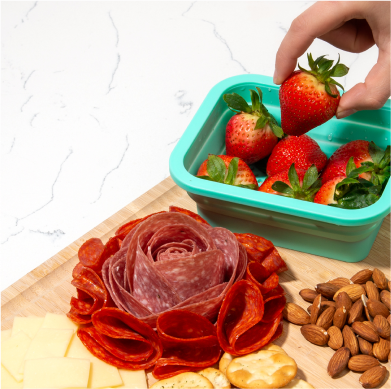 TIDYBOARD Meal Prep System

30 DAY MONEY BACK GUARANTEE

I YEAR WARRANTY

FREE USA SHIPPING