Over 65,000 TIDYBOARD's Sold!
Unlock Meal Prep Magic!
Shop Now
All-in-one
Space saving
Naturally Antibacterial
straining
Microwavable
Dishwasher Safe Containers
TIDYBOARD
Cutting Your Prep and Clean Up Time in Half
TidyBoard keeps you organized and your kitchen clean. Never worry about where to put scraps or discarded produce — keep your space clean and orderly with TidyBoard.
What Our Customers Are Saying
I could not be happier. I use this all the time for meal prep!
-Bridget O.
This was the perfect solution for chopping, prepping and storing. Best gift I've ever given myself! ❤️
-Debra P.
Love love love! So easy to use, clean & store. Actually makes prepping foods more fun.
-Debi S.
Bought this for my daughter who meal preps every week and it's been a game changer for her! Awesome product!
-Gretchen J.
ENGINEERED TO STAY BALANCED
The TidyBoard was mindfully influenced by math and physics. Our board is engineered as a lever to stay steady even with a heavy load in the containers. It can hold up to 9 lbs of food in its container while hanging off your counter.
PERFECT FOR SMALL SPACES
The hanging design and collapsible containers maximize countertop space and make food prep fast and fun! By hanging off the edge of the countertop or over the sink, TidyBoard utilizes previously unused space.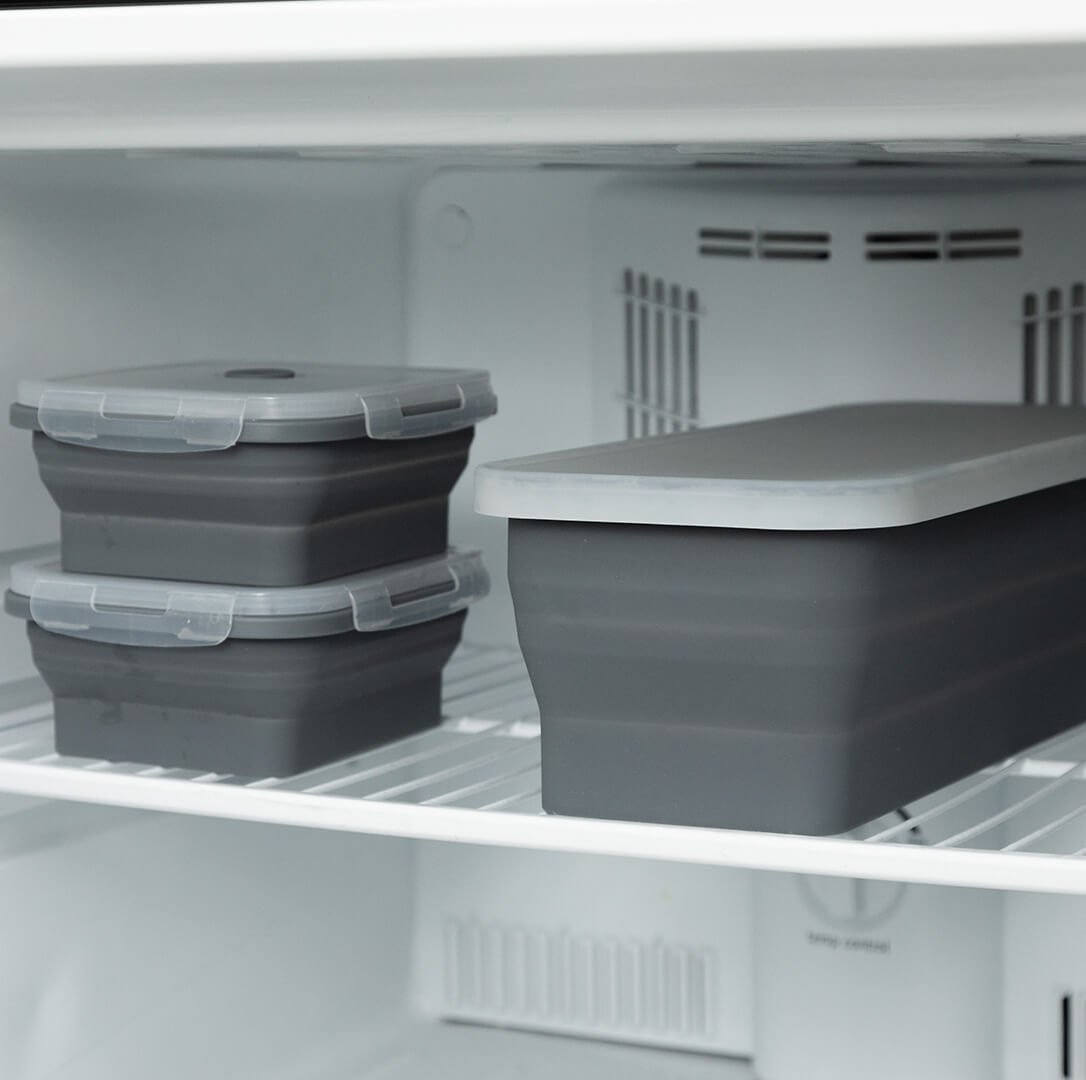 WITH TIDY BOARD VS WITHOUT
We've all experienced the cluttered counter and prepped foods mixed with food waste. See the difference TidyBoard makes. Say goodbye to chaotic cooking and welcome spick and span prep.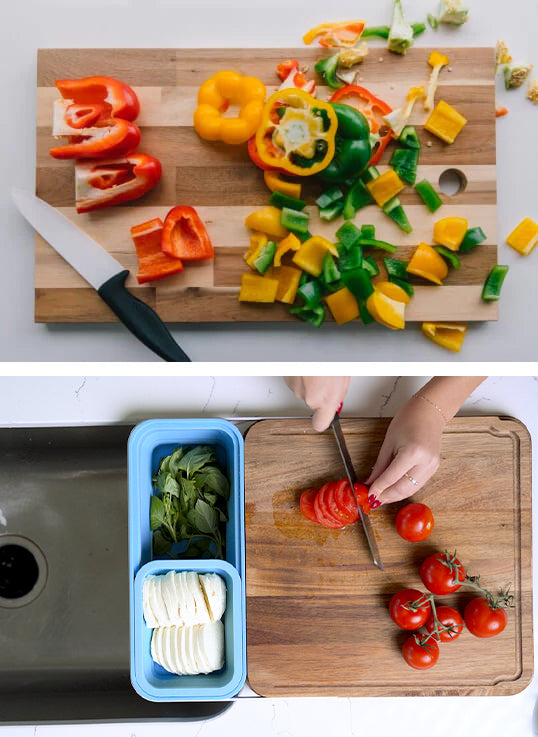 ECO-FRIENDLY, HIGH QUALITY MATERIALS
The lightweight 4 lbs of the acacia wood won't dull knives, harbor bacteria, or absorb unwanted flavors and odors. The containers are constructed out of BPA-free Food Grade Silicone and are microwave friendly, convenient for storage and organization.